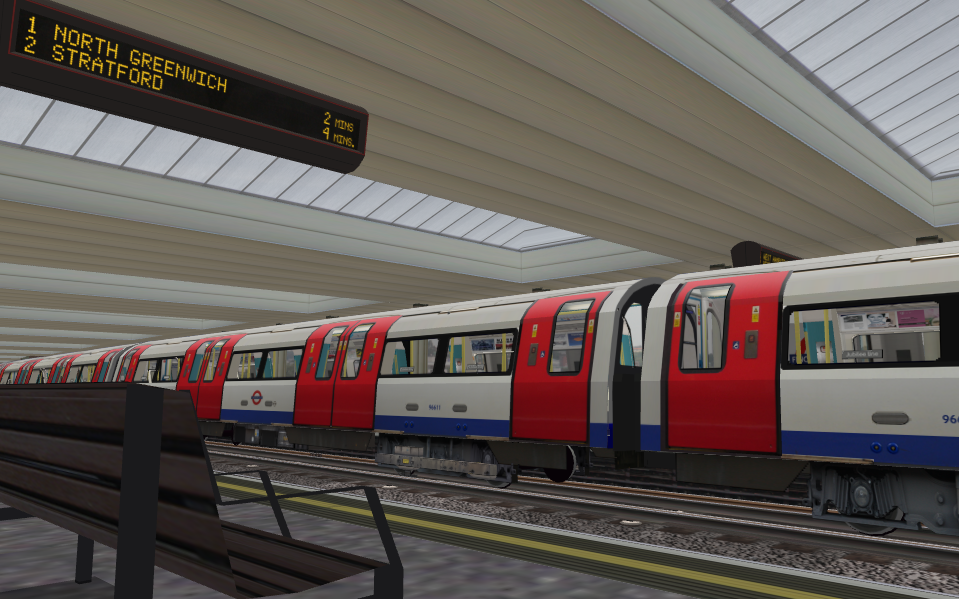 Jubilee Line Surfaces Again
Once again a lot has been going on behind the scenes. However, we are aware we haven't been posting as often as we were but with good reason. Sadly BVE is a labour of love that we do in our spare time and occasionally the outside world must intrude.
This time our main task was relating to stripping down and overhauling the Central Line. This will bring it up to the higher standards we work to. It's not all been about the Central Line though, the Jubilee Line has been given a lot of love too. Our 1996 stock recently received a rather extensive rebuild. This brings me onto the exciting news as we broke through the earth (or concrete – depends how you look at it) to continue forwards overground!
Introducing Finchley Road
It may look as though we are already finished. However, the massive task of building this station (and the huge amounts of scenery surrounding it) cannot be understated. It took just under 2 weeks to get to this point!
This may well be exciting to look at. For me it certainly is. Sadly the station is currently an island in a sea of emptiness… The real Finchley Road station is boxed in by the O2 Centre and copious amounts of terraced housing. On our route very little of the surrounding area has been built up yet. We are confident it won't be too long before this station is looking more like the real thing.
Then there's just the small subject of West Hampstead
Yes… You'd think for a stretch of track less than a mile in length, things would be quite straight forward. It really isn't! We are joined at this point by the Metropolitan Line as well as the Chiltern mainline out of London Marylebone. Both of these have an annoying habit of doing the total opposite to what the Jubilee is doing. Hopefully we will soon have some more to share and you'll be asking "what is he talking about, that looks easy?"
I'm going back to work now… Keep your eyes peeled for further updates.