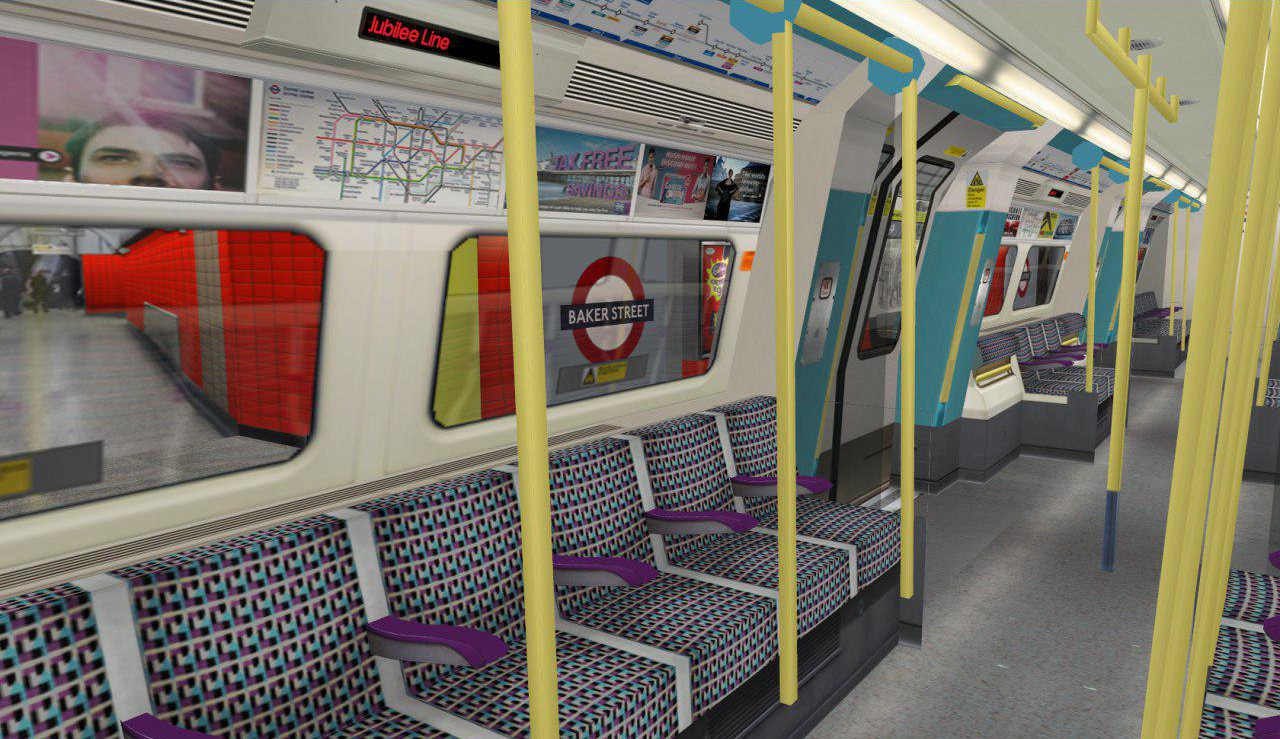 Jubilee Line Phase 3 Almost Ready
Just a small update this time. A lot has been going on behind the scenes here at BVE Western Region with our Central Line update, but work on the next phase of the Jubilee Line is also continuing. The previous release covered the line from Stratford down to Waterloo. We can now reveal some of the details of what can be expected in phase 3 of the line.
From the late 1990s to the 1970s
After Westminster we move onto the section of the route which was built during the 1970s. The last such station with this distinctive design is Baker Street, which was recently completed being as faithful as possible to the real location. You may find you have the urge to imitate a famous saxophone solo from the song by Gerry Rafferty. I'm afraid we've already beaten you to it…
Once you've put your air saxophone down I shall tell you more about this next phase. Prior to the recent resignalling (and installation of ATO), the Jubilee used no less than 3 different designs of colour light signals. This ranged from the more modern design that you have already seen, to the heavy duty 1970s design, right back to the 1920s/30s style signals in use beyond Baker St. All 3 have been accurately recreated for the route through painstaking research.
It gets even older from here
After Baker St, the Jubilee Line runs through tunnels originally built for the Bakerloo Line's Stanmore branch. The first station served is St John's Wood…
When will it be released? How far are you going?
A release date can not yet be confirmed but at the time of writing, construction of Swiss Cottage had just started. This next phase will run from from Stratford through to West Hampstead (turn-back siding). Once this next phase is released, our intention is to slowly continue north until we eventually reach Stanmore.
Further details will be posted here at BVE Western Region in due course – keep watching this site!